RandomWare Software is a desktop application: software for drug and alcohol testing data management and random selection. The RandomWare suite provides comprehensive resources for random drug and alcohol testing and reporting for DOT Compliance and Drug Free Workplace programs.
The system (Program) allow users to manage any number of personnel lists without size limitations.*The Plus + system features the exclusive RandomWare Directory.
The Directory manages a list of companies with facilities to define multiple consortia. In a single request you can report year to date random selection percentages and generate MIS reports for all companies, departments and groups listed. It's the perfect solution for TPAs, MROs and consortium management.
Order the CD today
ORDER
$1,539.00
Comprehensive resources for TPAs, MROs and Consortium Management.
Employers, TPAs, MROs, SAPs, Hospitals, Occupational Health Professionals and School Administrators are well served. Our software for drug testing data management with extensive random selection tools will keep your business in compliance with DOT regulations or help you achieve your objectives for a Drug Free Workplace.


It's fast, easy and efficient! Locate entries in the data base without effort. Randomware's Directory Facility: Personnel Roster or Base List from which random selections are generated
Full Record Dialog Editors Drug/Alcohol Data Management: Individual Personnel Record Management Dialog Editor: Drug/Alcohol Sample/Collection Data Management:
EASY TO USE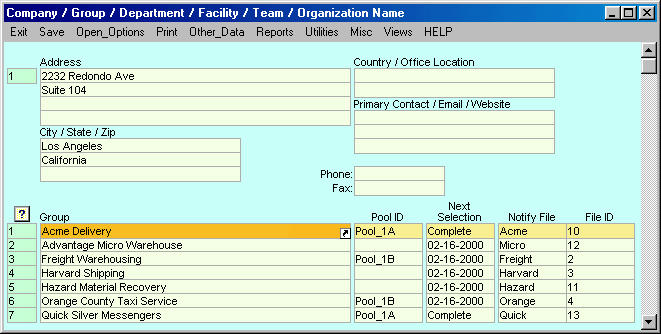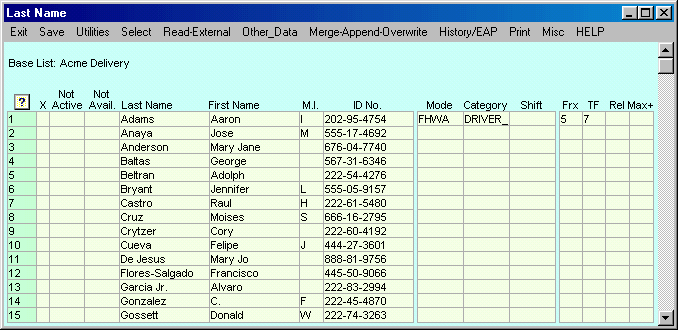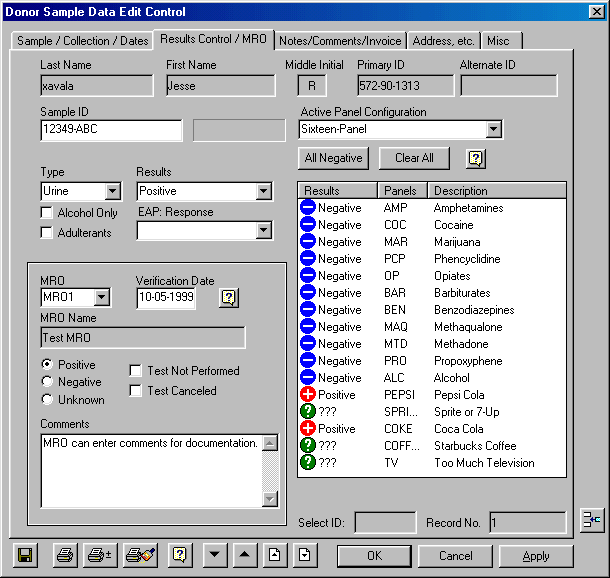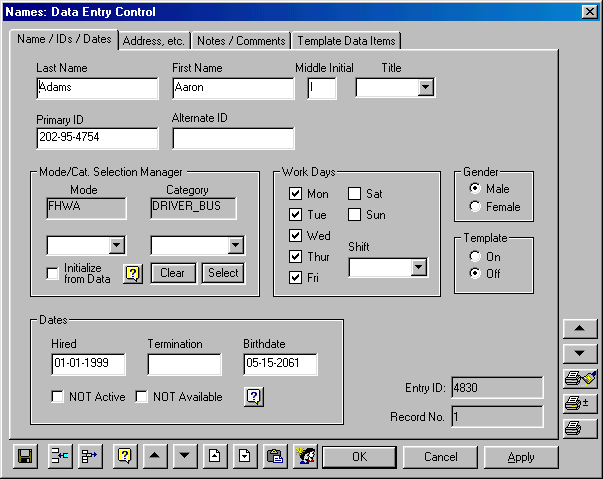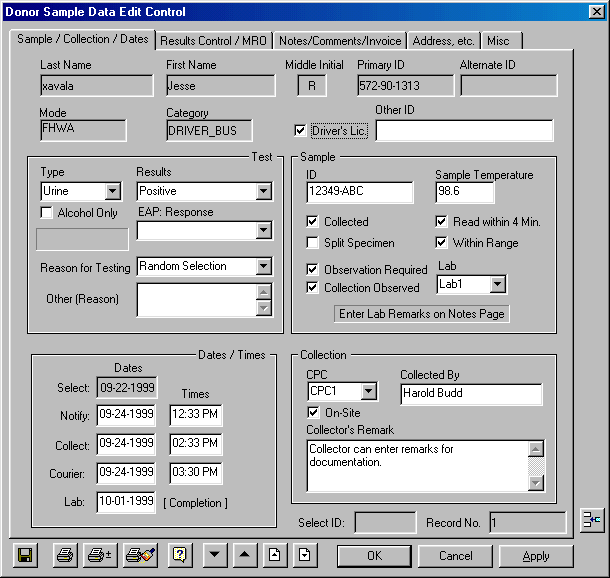 Hartman Sales and Training Center
425 Thomson Road Washington Ga 30673
Phone: 724-388-1356